Health Care Air Duct Cleaning
The health and well being of your hospital, doctor's office, or clinic patients may be worsened without regular air duct cleaning for your facility. Looking at your vents may show you home much dust, dirt an debris is being circulated throughout the air in your Heating and cooling systems. Dirty vent covers, clogged air returns and employee or patient breathing or asthma complaints may signal that your health care office needs HVAC cleaning.
The professionals at ServiceMaster Clean by Jouny can provide your offices and waiting areas with a thorough cleaning off business hors to avoid disrupting patient care. We schedule weekend and evening cleanings to keep your business running and your patients healthy.
Why ServiceMaster Clean for your Medical Air Duct Cleaning?
According to the U.S. Department of Energy, 25-40% of the energy used for heating or cooling is wasted. Indoor air pollutants require an HVAC system to work harder to heat and cool a facility.
Pollutants are pulled into the HVAC system and re-circulated an average of 5 to 7 times per day. Over time, this recirculation causes a build-up of pollutants in the duct work.
Removing these pollutants allows the HVAC system to work more efficiently and results in energy savings.*
Indoor air pollutants can also cause serious health problems for employees who have respiratory conditions, autoimmune disorders or environmental allergies.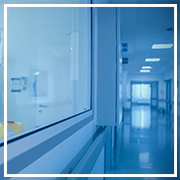 Our Air Duct Cleaning Process
Our powerful vacuum system will first be connected to the air duct near the furnace.
Commercial grade products and equipment will then be used to dislodge the contaminants and debris in the air ducts.
The powerful vacuum will then pull the contaminants out of the ducts and through the filtration system, returning clean air back into the facility.
Once the system is cleaned, all access holes are resealed, returning the duct system to a like new, clean condition.
Benefits of Air Duct Cleaning
reduced potential for mold growth
extended HVAC equipment life
a healthier environment for allergy sufferers
removal of unpleasant odors
Call us for a thorough inspection of your ventilation and air duct system to see the condition of your HVAC system. Our IIRC certified technicians will provide you with a camera view of the ducts so you can see the work before and after the cleaning. Using the most powerful truck mounted systems in the industry we can service any size business, and handle roof mounted HVAC systems.
We understand that businesses have to remain productive during business hours, so we work around your schedule to provide the least intrusive cleaning with off-business hours cleanings to reduce lost work time and reduce disruptions to your employees. Once the cleaning is finished your business will be more productive, cleaner, and fresher year-round!