Commercial Rug Cleaning
Whether your rugs are used to beautify your office or protect your tile and carpeted areas from the muddy and wet feet of your patrons, we can keep them looking clean and preserve their color and appearance. ServiceMaster Clean by Jouny provides pick up and drop off services for businesses requiring oriental or valuable rug repair. Our trained experts will assess repairs, thread damage, color restoration, and stain removal to ensure the safety of your businesses rugs. With state of the art cleaning, treatment and stain removal equipment at our disposal, we can return your rug to near their original beauty quickly. Call us today to schedule a pick up.
Why ServiceMaster Clean for your Rug Cleaning?
Rugs are more delicate and intricate than carpet, requiring special handling and techniques to clean
ServiceMaster Clean provides the industry's best tools and systems for cleaning rugs from the fringe to the backing.
Depending on the age and lineage of the rug, water can actually damage the rug if administered improperly.
ServiceMaster provides pickup and drop off service of your business's rugs to ensure that the cleaning process is completed thoroughly at our facilities.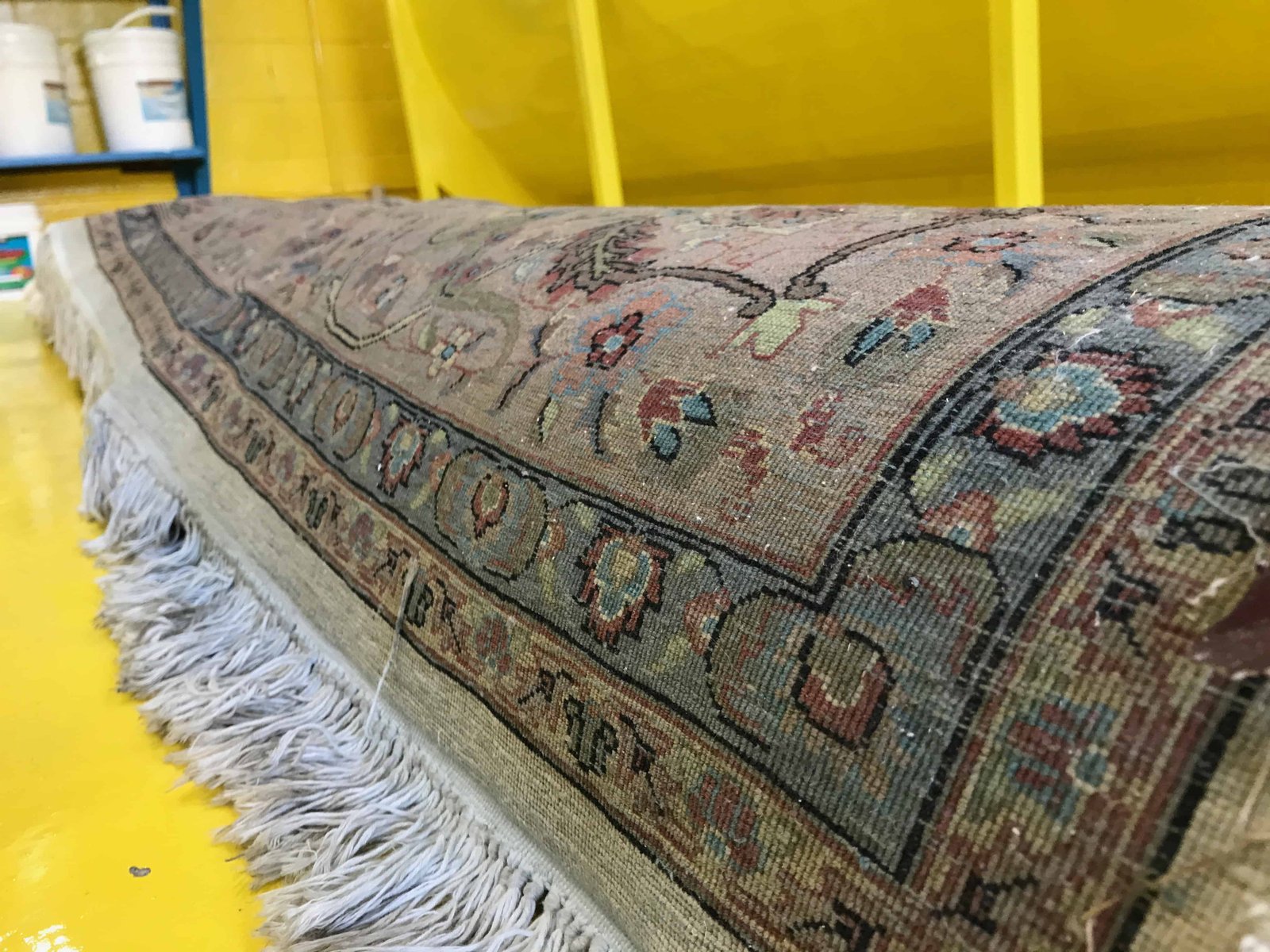 Our Rug Cleaning Process
Our ServiceMaster Clean rug cleaning begins with pick up of the rug and careful handling to return it to our facility for inspection.
Inspection identifies any fraying, thread damage, staining, discoloration, or wear to be repaired.
Our special low pressure washing system is used to dislodge surface dirt and debris from the rug.
The rug is again laid out for inspection and then placed in a centrifuge to remove any deeper dirt and loose material from the surface.
The rug is moved to a temperature controlled drying area for drying and final inspection.
The rug is returned to your business for many more years of enjoyment.
Benefits of Professional Rug Cleaning
While steam cleaning is acceptable for carpets, it can actually harm delicate rug fibers and damage backing.
Harsh chemical spot cleaning can discolor and damage fibers.
Water saturation of rugs makes drying difficult and leaves the backing wet for a longer time than is acceptable to deter ,mold growth,
Professional rug cleaning includes inspection of the fringes and edges of carpets to ensure that timely repairs can protect your investment.
How long will my rug cleaning take?
Cleaning times are dependent upon several factors; soil level, traffic on the rug affected, stain removal processes, rug thickness, antiquity and the size of the rug are all factors that make each cleaning unique. Our technicians will work efficiently to ensure not only that your cleaning is done quickly, but more importantly effectively.
What kinds of rugs can you clean?
Our equipment and process are specific to several types of rugs. We clean:
Afghan rug
Persian Rugs
Pakistani
Egyptian
Wool
Hand-woven
And more