Restaurant Air Duct Cleaning
Keeping your restaurant kitchen and surfaces clean is a large part of being safe and successful. But who cleans the air your customers and employees breathe? ServiceMaster Clean by Jouny has your restaurant covered with industry leading high powered vehicle mounted suction systems which will remove dangerous buildup from the vents and duct work in your restaurant. Improved breathing and cleanliness can improve your restaurant's atmosphere, literally. We can even clean kitchen vents and remove soot and dangerous grease. Call our specialists to receive an inspection and price quote today.
Why ServiceMaster Clean for your Air Duct Cleaning?
According to the U.S. Department of Energy, 25-40% of the energy used for heating or cooling is wasted.
Indoor air pollutants require an HVAC system to work harder to heat and cool a facility.
Pollutants are pulled into the HVAC system and re-circulated an average of 5 to 7 times per day. Over time, this recirculation causes a build-up of pollutants in the duct work.
Removing these pollutants allows the HVAC system to work more efficiently and results in energy savings.*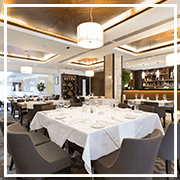 Our Air Duct Cleaning Process
Our powerful vacuum system will first be connected to the air duct near the furnace.
Commercial grade products and equipment will then be used to dislodge the contaminants and debris in the air ducts.
The powerful vacuum will then pull the contaminants out of the ducts and through the filtration system, returning clean air back into the facility.
Once the system is cleaned, all access holes are resealed, returning the duct system to a like new, clean condition.
Benefits of Air Duct Cleaning
reduced potential for mold growth
extended HVAC equipment life
a healthier environment for allergy sufferers
removal of unpleasant odors
Employees, and customers can suffer a range of allergy related symptoms to these respiratory irritants and allergens. Dusty vents can also cause your HVAC system to work harder to re-circulate the air in your business, costing you money in electricity and reducing the efficiency of your system. Don't loose work time for your employees to sick days, nor annoyance by customers. Ensure your profitability and save money by calling ServiceMaster Clean by Jouny today.