Residential Pet Stain Cleaning
Pets are wonderful, but finding a pet stain on your carpets, upholstery or flooring can be pretty frustrating. Pet stains can be really difficult to remove, whether they're caused by urine, feces or oil. And if you don't treat them with the right techniques and in a timely manner, they can seriously damage your flooring. There is a solution, and we have it.
Our expert cleaning technicians use state-of-the-art pet stain removal methods that begin with an analysis of your stains to determine the best approach for optimal results. Then we apply a special solution designed to break up stains so they're easier to remove. After pre-treating the area, we use our kid- and pet-friendly cleansers and powerful cleaning technology to remove stains – even those that are embedded deep in the fibers – so all you're left with is springtime freshness.
Why ServiceMaster Clean for your Pet Stain Removal?
ServiceMaster Clean technicians are trained in the techniques necessary to remove pet stains and odors while not harming flooring surfaces.
ServiceMaster Clean brings over 60 years of experience to bear on your pet stain problems, and can provide the right solution the first time.
ServiceMaster Clean products include green cleaning solutions which contain no harsh or harmful substances.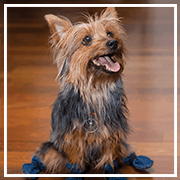 Our Pet Stain Removal and Cleaning Process
Technicians will evaluate the stain to determine the safest and most effective solutions to use on your flooring surface.
The stained area will be identified fully and the extent of the stain recorded to ensure thorough cleaning.
Solvents will be applied as necessary and extraction of cleaning equipment will be used to ensure elimination of the visible stain.
The are will again be inspected for residual odor and extra cleaning may be performed with neutralizing agents to ensure the odor is eliminated.
Benefits of Professional Pet Stain Cleaning
Professional cleaning solvents and tools ensure no further damage is done to the flooring or affected area.
Residual odors are eliminated to dissuade recurrence of the marking by the pet.
Affected areas are properly cleaned through water extraction on carpeted surfaces to ensure no mold growth in backing or padding materials.
Safe and effective treatments available commercially ensure that no dangerous or harsh chemicals are left behind to harm pets.
PET ODOR CLEANING
Got pet odor? Our steam extraction will help! Pet odor penetrates into the lower carpet fibers and sinks to the bottom of the fibers where it penetrates through and goes into flooring material under it. Over time as a pet urinates continually in the same area the urine grows in size. Pet urine odor comes from the smell breakdown formed by bacteria. These alkalizes become part of the fiber and can even stain flooring underneath. It is important that it be cleaned up right away. ServiceMaster's team has special enzyme products which can break up the chemicals in pet urine. This is followed up by carpet extraction with deep steam and hot water at a high temperature and pressure. The extraction technique removes the broken down urine chemicals and dirty water.
FIBER COLOR CHANGE
Treating pet odor on carpet or Oriental rug is to be taken seriously, when removing pet urine odor you need the deep steam extraction, we have the best equipment in the industry for this. A completely truck mounted and professional team will provide best pet odor removal available in the industry. Unfortunately, sometimes by bacterial breakdown of pet urine can act like a bleach and change the color of a rug or carpet. This is why it is important to call a professional cleaner as soon as possible. ServiceMaster will use all our years of experience to restore your carpet or fine rug to its best condition. If we find that the pet urine has caused color changes in the carpet or Oriental rug, we provide services to restore its color.
TRUST THE PET STAIN EXPERTS
If you have a problem with pet odor or a pet stain in your home call ServiceMaster today. We will take care of any pet odor problems. ServiceMaster's technicians are experts in pet stain removal – and we should be. After all, we have more than 60 years of experience backing our techniques and our products, and that means we know just about everything there is to know about pet stains and how to treat them. If you have pet stains, give us a call today and find out how we can help.